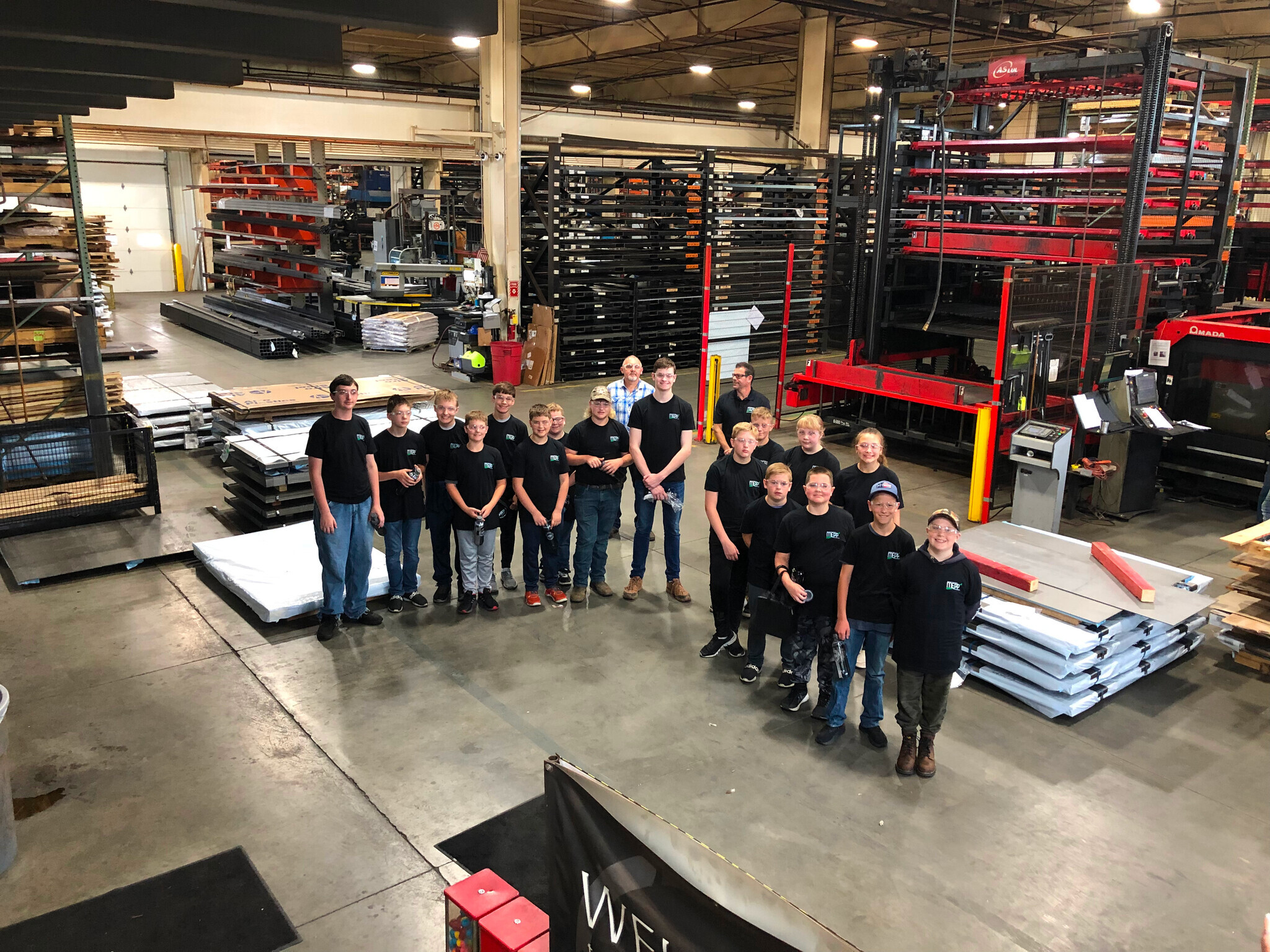 One Community, One Campus, Endless Opportunity!

Welcome to the Coopersville Area Public Schools, home of the Broncos! Our schools are situated on a unique and picturesque campus in the heart of Coopersville. We are located just off of I-96 between Grand Rapids and the natural beauty of the Grand Haven and Muskegon lakeshore.

Our vision is to prepare today's students for tomorrow's possibilities. A little bit about us...
CAPS currently operates three elementary schools, one middle school, and one high school serving a student population of 2,600 - all situated on one campus allowing for a dynamic exchange of staff and student resources. CAPS has developed an early childhood program that incorporates a focus on pre-school as well as before-and-after school daycare programs. CAPS has received multiple awards of recognition over the past several years and continues to support its students through a great staff and a vibrant community.

Since 1999, all district facilities are new or have had extensive renovation work completed. The high school houses outstanding facilities for art, music, theater, athletics, industrial arts, and technology. A new 127,000 square-foot middle school was completed in 2009. The district provides a one-to-one student technology initiative for students in grades 6-12.

Our Mission & Strategic Plan
The mission of Coopersville Area Public Schools is "to inspire all students to have a life-long love of learning, to achieve their goals and to be compassionate citizens who contribute to the global community". This mission, which was implemented in 2011, is the heart of the district's strategic plan that continuously demands excellence.
Our Governance
The CAPS district is governed by an elected seven-member Board of Education. The Board meets monthly as a single body to set or amend policy, develop long-range educational goals, and act upon recommendations of the Superintendent of Schools. The Board is also responsible for adopting and periodically amending the operating budget and evaluating school programs in accordance with governing laws. The Board uses the Carver model of board governance that focuses attention on the "end" goals of the district.
Our Activities
The school district offers a hometown, small school atmosphere that gives parents, students, and teachers an opportunity to really get to know one another. The district is large enough to provide a wide range of curricular and extra-curricular offerings, but small enough to maximize student participation and maintain a community feel.
CAPS has a number of supportive organizations that collaborate to offer students a wide variety of extra-curricular activities. The Coopersville Recreation Department also provides many athletic opportunities for children including soccer, baseball, and football. CAPS PTA, which is comprised of parents and teachers, is an active organization that provides many extras for the schools. In addition, Music/Arts Boosters, Athletic Boosters, and many clubs and groups help to support the efforts of the respective high school programs and help connect student to their interests.
Our Future
As the city of Coopersville and the seven townships served by the district continue to grow in population, CAPS offers facilities that optimize learning because of visionary planning that has already taken place. Enthusiastic staff members, dedicated parents, a dynamic community, and eager students will continue to make the Coopersville Area Public Schools a great place to grow and learn.